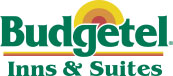 Stay.
Contact
phone:
630 469 8500
fax:
630 469 6731
Weather
Current Weather Conditions In Glen Ellyn, IL (60137)
Last Updated: Tue, 13 Nov 2018 15:39:18 UTC
Local Conditions: Fair, and 21 ° F.
Weather forecast
Budgetel

Glen Ellyn
675 Roosevelt Rd
Glen Ellyn, IL 60137
Great hotel rates in Glen Ellyn, IL
Budgetel offers affordable lodging for your vacation or business travel. Each room boasts comfortable beds, premium movie channels, and free Wi-Fi, along with a microwave and refrigerator for added convenience during your stay.
The Budgetel Inn hotel in Glen Ellyn, IL sits in the heart of the Glen Ellyn, IL just on the edge of the downtown business district. The hotel provides complimentary high speed wireless internet connection and an indoor pool for travelers.
Hotel Features »
|
Room Features »
|
Local Attractions »
Our hotels provide the comfort and amenities you expect during your stay. Below you will find the amenities specific to this location.
Amenities
Handicap Accessible Rooms Available
24 hr front desk service
4 PM cancellation without credit card hold
Complimentary Parking
Guest Laundry
Handicap facilities
Check in time 2:00 PM
Check out time 11:00 AM
Breakfast 7:00 AM to 9:00 AM
Budgetel Glen Ellyn, IL rooms offer a bright and convenient spaces for you to relax, while providing the comforts of home with comfortable mattresses and premium movie channels.
Room Amenities
Non Smoking Rooms
Complimentary High Speed Wireless
Connecting Rooms Available
Fax Service
Hair Dryer
Jacuzzi suites available (call hotel for details)
Refrigerators and Microwaves
Budgetel takes great pride in providing locations near the local attractions, restaurants, and sites you want to visit during your stay.
Area Attractions
Oakbrook Mall – 7 miles
County Farm Exhibition – 6 miles
Brookfield Zoo – 12 miles
Chicago Downtown – 18 miles
Woodfield mall – 10 miles
Studio Movie Grill – 2 miles
Nearby Restaurants
Chipotle
Burger King
Panera Bread
KFC
Subway
Taco Bell