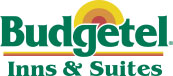 Stay.
Contact
phone:
407-978-6602
fax:
888-825-6472
e-mail:
Weather
Current Weather Conditions In Kissimmee, FL (34744)
Last Updated: Sat, 21 Jul 2018 06:07:08 UTC
Local Conditions: Mostly Cloudy, and 77 ° F.
Weather forecast
Budgetel

Kissimmee East
2295 E. Irlo Bronson Memorial Hwy
Kissimmee, FL 34744
Hotel Features »
|
Room Features »
|
Local Attractions »
Our hotels provide the comfort and amenities you expect during your stay. Below you will find the amenities specific to this location.
Hotel Details
Check-in Time - 3PM
Check-Out Time - 11AM
24 Hour Front Desk Arrangements
Group Rates Available
Budgetel Kissimmee, FL rooms offer a bright and convenient spaces for you to relax, while providing the comforts of home with comfortable mattresses and premium movie channels.
Room Amenities
Air Conditioning
Balcony
Coffee Maker
Cable Television
Microwave
Mini Fridge
High Speed Internet
Handicap Accessible
Budgetel takes great pride in providing locations near the local attractions, restaurants, and sites you want to visit during your stay.
Area Attractions
Disney Parks - 7 Miles
Osceola Heritage Park - 1.5 Miles
Downtown Kissimmee - 4 Miles
UCF Campus - 2.5 Miles