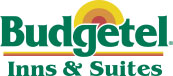 Stay.
Contact
phone:
(209) 521-6340
fax:
(209) 575-2015
e-mail:
Weather
Current Weather Conditions In Turlock, CA (95380)
Last Updated: Tue, 13 Nov 2018 15:44:36 UTC
Local Conditions: Mostly Cloudy, and 37 ° F.
Weather forecast
Budgetel

Modesto
1525 McHenry Ave
Modesto, CA 95380
Great hotel rates in Modesto, CA
Budgetel offers affordable lodging for your vacation or business travel. Each room boasts comfortable beds, premium movie channels, and free Wi-Fi, along with a microwave and refrigerator for added convenience during your stay.
Hotel Features »
|
Room Features »
|
Local Attractions »
Our hotels provide the comfort and amenities you expect during your stay. Below you will find the amenities specific to this location.
Amenities
Handicap Accessible Rooms Available
Air Conditioning (Central System)
Outdoor Pool
Free Parking
Heating System (Central System)
Danish and Coffee (7AM - 9AM Complimentary)
Dog Walk Designated Area
On-Site Security
Budgetel Modesto, CA rooms offer a bright and convenient spaces for you to relax, while providing the comforts of home with comfortable mattresses and premium movie channels.
Room Amenities
Free WiFi
Microwave
Fridge
Fan
Specific Pet Rooms
Budgetel takes great pride in providing locations near the local attractions, restaurants, and sites you want to visit during your stay.
Area Attractions
Gallo Arts Center
Modesto Imagining Center
Stanislaus County Parks
Tuolumne River Regional Park
Modesto Municipal Golf Course
California Shooting Sports
John Thurman Field
Creekside Golf Course
Nearby Restaurants
Denny's
Wendy's
Sonic
Lyons Restaurant
Yogurt Mill