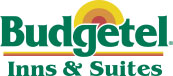 Stay.
Contact
phone:
404-292-5075
e-mail:
Weather
Current Weather Conditions In Stone Mountain, GA (30083)
Last Updated: Tue, 13 Nov 2018 15:57:02 UTC
Local Conditions: Light Rain, and 49 ° F.
Weather forecast
Budgetel

Stone Mountain
5075 Memorial Drive
Stone Mountain, GA 30083
Great hotel rates in Stone Mountain, GA
Budgetel offers affordable lodging for your vacation or business travel. Each room boasts comfortable beds, premium movie channels, and free Wi-Fi, along with a microwave and refrigerator for added convenience during your stay.
Hotel Features »
|
Room Features »
|
Local Attractions »
Our hotels provide the comfort and amenities you expect during your stay. Below you will find the amenities specific to this location.
Amenities
Handicap Accessible Rooms Available
Free Parking
Free WiFi in Public Spaces
Budgetel Stone Mountain, GA rooms offer a bright and convenient spaces for you to relax, while providing the comforts of home with comfortable mattresses and premium movie channels.
Room Amenities
Air Conditioning
Free Local Calls
Free WiFi in Room
Iron and Ironing Board (on request)
Microwave
No Smoking
Pets allowed
Private bathroom
Telephone, Direct Dial
TV
Budgetel takes great pride in providing locations near the local attractions, restaurants, and sites you want to visit during your stay.
Area Attractions
Stone Mountain Park
Aquarium
Turner Field
The Georgia Dome
Phillips Arena and Buckhead
The Hartsfield-Jackson Atlanta International Airport
Nearby Restaurants
House of Pancakes
Caribbean Food