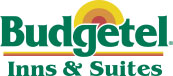 Stay.
Contact
phone:
850-224-3108
fax:
850-997-1438
e-mail:
Weather
Current Weather Conditions In Tallahassee, FL (32303)
Last Updated: Sat, 21 Jul 2018 06:05:20 UTC
Local Conditions: Fair, and 77 ° F.
Weather forecast
Budgetel

Tallahasee
745 N Monroe St
Tallahassee, FL 32303
Hotel Features »
|
Room Features »
|
Local Attractions »
Our hotels provide the comfort and amenities you expect during your stay. Below you will find the amenities specific to this location.
Amenities
Free internet
Free parking
Budgetel Tallahassee, FL rooms offer a bright and convenient spaces for you to relax, while providing the comforts of home with comfortable mattresses and premium movie channels.
Room Amenities
Air conditioner
Flat screen TV
160 channel cable
Free phone (local)
Budgetel takes great pride in providing locations near the local attractions, restaurants, and sites you want to visit during your stay.
Area Attractions
Challenger Center
Downtown Marketplace
Cascade Parks
Capitol Building
Graham Bus Station
Nearby Restaurants
Massa Restaurant
Joe Mama's Wood Fire Pizza
Republic Taco
Whataburger